MURPHYSBORO — Joseph A. Cervantez, Jackson County State's Attorney, announced today that on April 4, 2022, Nathan S. Bigham, 28, of Carbondale, Illinois, entered a plea of guilty to a Class X felony offense of Home Invasion. Bigham received a sentence of ten (10) years in the Illinois Department of Corrections followed by an eighteen (18) month period of Mandatory Supervised Release.
On December 8, 2021, officers from the Carbondale Police Department were dispatched to a residence on Billy Bryan Street in Carbondale after the homeowner called to report that there was a man trying to break into their home. When officers arrived on the scene, they found Bigham fighting with one of the homeowners in the kitchen floor inside the residence. After a brief struggle with police, Bigham was taken into custody by the police. Bigham caused a laceration to the hand of the homeowner during the altercation.
The investigation of Bigham's case was conducted by the Carbondale Police Department. Assistant State's Attorney Jayson Clark was responsible for the successful prosecution of Bigham.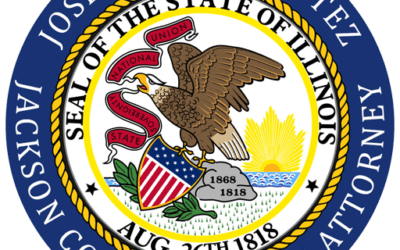 MURPHYSBORO — Jackson County State's Attorney Joseph A. Cervantez announced today that felony charges of Aggravated Possession of Stolen Firearms have been filed against Dakota R. A. Rushing, age 24, of Zeigler, Illinois. The charges arise from an incident that...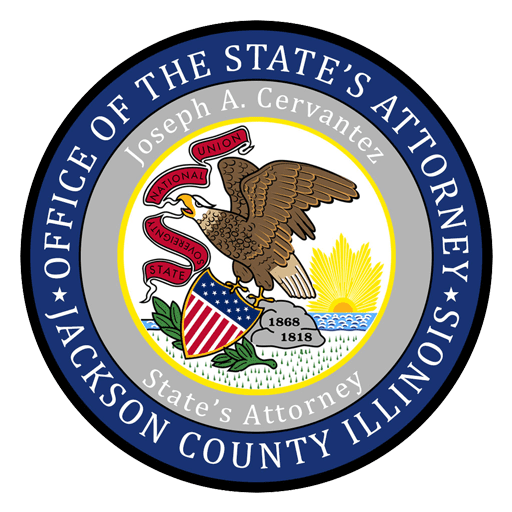 1001 Walnut Street
Murphysboro, IL 62966
Hours of Operation
8am - 4pm
Monday through Friday
Closed on all Federal
and State holidays.
Jackson County State's Attorney's Office