FOR IMMEDIATE RELEASE
Contact: Joseph A. Cervantez, State's Attorney Thursday, March 4, 2021
STATE'S ATTORNEY AND OTHER LOCAL LEADERS REACT TO NEIGHBOR DISPUTE
On the evening of Tuesday, March 2, 2021, Joseph A. Cervantez, Jackson County State's Attorney, received several complaints from the community about an ongoing neighbor dispute occurring just outside of the Murphysboro city limits. Concerned that it would only worsen, Cervantez, along with representatives from the Jackson County Sheriff's Office, met with the concerned parties early Wednesday morning in his office.
The meeting produced a plan that would provide protection to the parties and investigate the allegations to the furthest extent allowable by the law. State's Attorney Cervantez explained, "neighbor disputes often occur, but threats and racist slurs can quickly lead to violence that we must head off at the earliest possible moment. Every citizen should be able to live, work, and enjoy life in this community without the pain of discrimination, fear, or threat of violence." He went on to add that "this is not just a neighbor problem. Situations like this affect our families, our children, and the entire community."
On Wednesday March 3, State's Attorney Cervantez fielded calls of concern from many community leaders about this dispute. After a follow-up investigation by the Jackson County Sheriff's Office, Cervantez was able to visit and speak to the neighbor about the racist slurs. The neighbor willingly removed the writing. Additional allegations regarding this dispute are under review by the Jackson County State's Office.
The Jackson County State's Attorney's Office is committed to listening to the concerns of the public and intervening when possible. Cervantez thanks the Jackson County Sheriff's Office, Mayor Will Stephens, and State Senator Terri Bryant for their concerns and their support in a very difficult and unfortunate situation.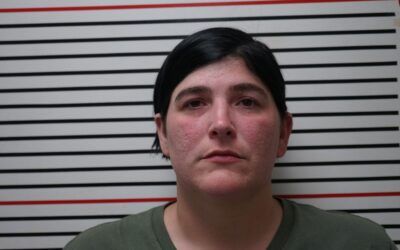 MURPHYSBORO — The Jackson County Sheriff's Office, in a preliminary investigation, explained that Edward A. Stallman, an Illinois Department of Transportation (IDOT) worker, was involved in a crash at a work zone site around 10:49 a.m. Wednesday, July 20, 2022, at the...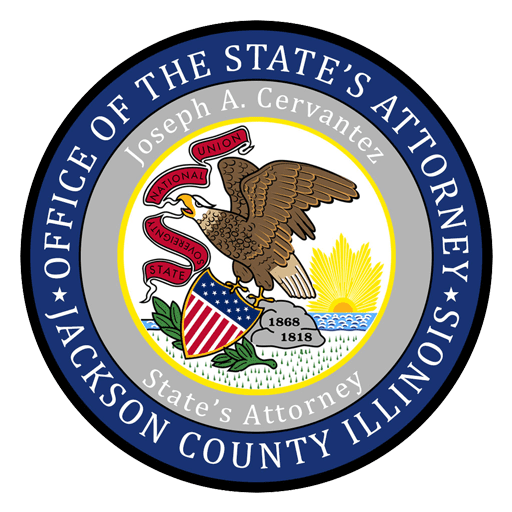 1001 Walnut Street
Murphysboro, IL 62966
Hours of Operation
8am - 4pm
Monday through Friday
Closed on all Federal
and State holidays.
Jackson County State's Attorney's Office