KFVS12
By Ashley Smith
Updated:

 

Feb. 10, 2021 at 3:36 PM CST
Briggs was caught in the middle burglarizing a business on East Main Street in Carbondale, Illinois.
Due to his prior criminal record, Briggs was eligible for an extended sentence of between three or 14 years in the Illinois Department of Corrections.
MURPHYSBORO — Jackson County State's Attorney Joseph A. Cervantez announced today that a Jackson County Grand Jury has indicted Jacob K. Spradling, age 22, of Murphysboro, Illinois, with charges of Animal Torture, a Class 3 Felony, and Aggravated Cruelty to Animals, a...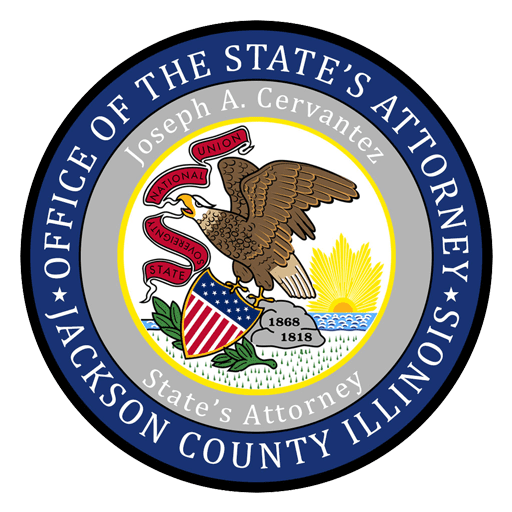 1001 Walnut Street
Murphysboro, IL 62966
Hours of Operation
8am - 4pm
Monday through Friday
Closed on all Federal
and State holidays.
Jackson County State's Attorney's Office