KVFS12
By Ashley Smith
Michael Moore, 44, was charged with first-degree murder and aggravated domestic battery in the death of Robin Renee Williams on Wednesday, June 2.
Williams was reported missing in September 2020.
Carbondale officers found a body in an abandoned house in the 600 block of East Park Street.
They said forensic experts confirmed the remains were Williams.
During the investigation, Carbondale police identified Moore as a suspect.
After Moore was charged, officers traveled to Florida. Moore was jailed there for a unrelated crime.
He remains in the custody of the Florida Department of Corrections.
Copyright 2021 KFVS. All rights reserved
MURPHYSBORO — Jackson County State's Attorney Joseph A. Cervantez announced today that felony charges of animal cruelty have been filed against Jacob K. Spradling, age 22, of Murphysboro, Illinoi. Spradling was arrested on Wednesday pursuant to a warrant. He was...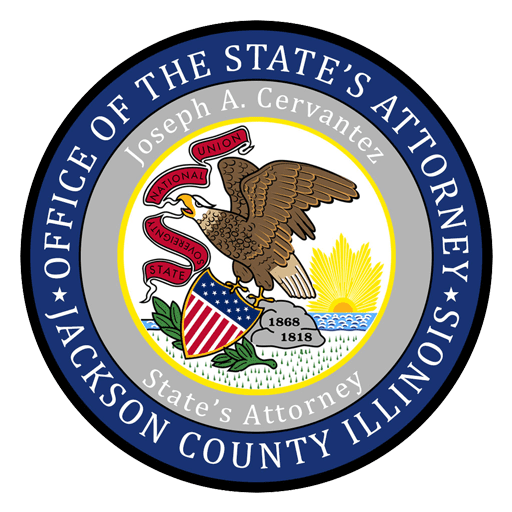 1001 Walnut Street
Murphysboro, IL 62966
Hours of Operation
8am - 4pm
Monday through Friday
Closed on all Federal
and State holidays.
Jackson County State's Attorney's Office