The Southern Illinoisan
Brian Munoz
MURPHYSBORO — Joe Cervantez made history Tuesday after being sworn in as the first person of color to serve as the Jackson County state's attorney.
Despite his dreams of pomp and circumstance being quashed by the COVID-19 pandemic and subsequent limitations on gathering sizes, Cervantez said he was thankful for those who helped him throughout his campaign but wished they had been able to attend the ceremony in person.
"There were so many people involved in me being here today," Cervantez told the mostly empty courtroom at the county government building. "I'm saddened because I can't look them all in the eyes, shake their hands, and thank them for their continuing support in this endeavor."
Cervantez, a Republican, previously served as an assistant state's attorney in Williamson County and worked in private practice before defeating Mike Carr, the Democrat incumbent, in the general election last month.
This is the first time in decades a Republican has held the State's Attorney's Office in Jackson County. But, Cervantez said, he doesn't think about his role in the office through political affiliation, rather as an opportunity to help his community as a whole.
"I think people agree, once you talk to them, that this isn't really a Republican or Democratic kind of office," he said. "This is just about having an office that responds to public safety and is supposed to do the right thing."
Nancy Maxwell, an activist who has organized demonstrations for criminal justice reform around the region and backed Cervantez throughout his campaign, said it was "awesome" to see a person of color make it to the Jackson County State's Attorney's office, and "being the first and breaking the barrier" at the courthouse.
Cervantez was accompanied by his two sons, Cannon, 10, and Cason, 7, as he was sworn in by Christy Solverson, the presiding circuit judge in Illinois' First Judicial Circuit Court. Cervantez said after the ceremony that his position "comes with a great responsibility."
"Not just because of the job and the work that we do here, but because like Judge Solverson said, who we do it for — we do it for the people," he said. "Also those who we get to do this job with; our men and women of law enforcement, the steadfast professionals, all of the different agencies, and of course, the judges in the First Circuit that lead this legal community."
Sharee Langenstein, a Cervantez-recruited attorney, was also sworn in as a Jackson County assistant state's attorney on Tuesday morning. Cervantez said Langenstein brings a breadth of experience to the table, including a background in grant-writing that he saw as a critical component in creating community and youth programs.
Looking ahead, the state's attorney said he hopes he can serve as an inspiration for the community's youth and show them they can accomplish whatever they want to do. "I have to get out there and I have to talk to as many kids as possible and let them see people just like them in important positions," he said.
Newcomers across Southern Illinois were also sworn into office Tuesday, solidifying a Republican surge in county government positions throughout the region as a result of the November general election.
In Perry County, Republican John Batteau was sworn into the county clerk's seat after defeating Beth Lipe, the Democrat incumbent. "I have a lot to learn and I'm looking forward to it," Batteau said, adding the job is a challenge but he's excited to help move the county forward.
In Williamson County, Austin Crabb, the Republican candidate for the Williamson County Circuit Clerk seat, was sworn in after defeating Andrew Wilson, the Democrat incumbent. "I'm excited to finally be in here and be able to hit the ground running," she said. "It's going to be a learning experience but I'm coming in with a lot more knowledge than what I thought I was."
In Union County, Tyler Tripp, a Republican, was sworn in as state's attorney after defeating Daniel Klingemann, the Democrat incumbent.
Keri Clark, the Republican candidate for Union County's Circuit Clerk, was also sworn in after defeating incumbent Tiffany Busby, the Democrat. "It was that exciting feeling you get when you're starting something new and you're on a new path to learning," she said. "For me, I'm just super excited. I have a great team so it's been a great day of learning and creating great relationships. I think the future is very bright for us."
"I was very excited when (Joe) announced he was running for state's attorney. I fully support his policy agenda and his desire for juvenile justice reform," she said. "I'm very excited that he saw fit to hire me to help him make good on his campaign promises."
Maxwell said she is excited to see Cervantez hit the ground running with developing programs and being a part of the community. "It's something we have never seen in Southern Illinois — ever," she said about the involvement from the state's attorney's office in creating community programming and engagement, noting a few exceptions. "A lot of things can be prevented with a new opportunity or a second chance, or really listening and understanding a situation."
Cervantez quickly parlayed many of his ideas, including community outreach and pursuing the creation of programs designed to deter crime throughout the county, to his staff during his first day. "I'm next in line from a number of storied prosecutors and trial attorneys — the best at what they do. Those are big shoes to fill," he said, adding his office's mission is "not just prosecution" but also to advocate for crime prevention.
But the first step, Cervantez said, was learning the ropes of his office and meeting with stakeholders throughout the county. He said he plans on having meetings with staff, community leaders and law enforcement officials in the coming weeks.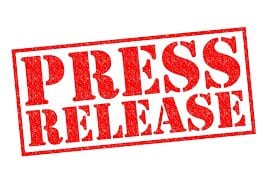 MURPHYSBORO — Jackson County State's Attorney, Joseph A. Cervantez, announced today that Nicole A. Dobbs, 40, of Gorham, Illinois, was sentenced to the Illinois Department of Corrections after pleading guilty to Possession of Methamphetamine (Class 3 Felony), Driving...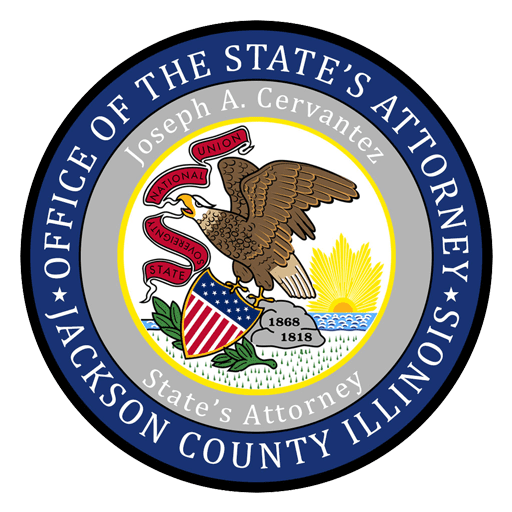 1001 Walnut Street
Murphysboro, IL 62966
Hours of Operation
8am - 4pm
Monday through Friday
Closed on all Federal
and State holidays.
Jackson County State's Attorney's Office